Peace Brigades International Annual Review (2022)
---
Saba Saba - then and now (2022)
---
Peace Brigades International Annual Review (2021)
---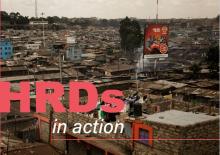 HRDs in action (2021)
HRDs in action is a photo book that shows the grassroots human rights defenders of the social justice centres in action.
It was produced in 2021 to portray the day-to-day of HRDs with the support of the German Federal Foreign Office's funds by ifa (Institut für Auslandsbeziehungen), Funding Programme zivik.
---
A simp
lified handbook on the Sexual Offences Act, 2006, and other relevant laws (2021)
---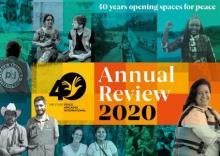 Peace Brigades International Annual Review (2020)
---
Every Voice Matters: An Ushirikiano Mwema Kwa Usalama (UMKU) publication (2020)
---
Peace Brigades International Annual Review (2017)
---
Enhancing
Support for Exiled Human Rights Defenders in Nairobi (2017)
Recognising the many challenges facing exiled human rights defenders (HRDs), PBI Kenya organised a series of four workshops between November 2016 and March 2017. The aim was to further explore the situation of defenders in exile in Nairobi and to consider the mechanisms through which various organisations and institutions providing assistance could improve their means for support.
---
Peace Brigades International Annual Review (2016)
---
Peace Brigades International Annual Review (2015)
---
Peace Brigades International Annual Review (2014)
---
Peace Brigades International Annual Review (2013)
---